DAYTONA BEACH spring break
Nestled along the enchanting Atlantic coast, Daytona graces Central Florida with the promise of warm March days that practically guarantee endless sunshine. Before Panama City Beach took the reins in the late 90s, Daytona Beach was the original spring break haven, and its added allure lies in its proximity to the magical realm of Disney World—a tantalizing option for those seeking a day of nostalgic enchantment.

But that's not the end of the story! Daytona Beach Spring Break is a treasure trove of delights. Picture a sprawling 23 miles of pristine beaches, a vibrant tapestry of students from every corner of the U.S., and a nightlife scene that ignites like a Florida bonfire. Daytona stands as a utopian playground for Spring Break aficionados. What's more, beachfront hotels in Daytona are tailored to college student budgets, cementing its status as one of the most sought-after Spring Break destinations. Your adventure is ready to unfold—lock in your spot now for an unforgettable Spring Break experience!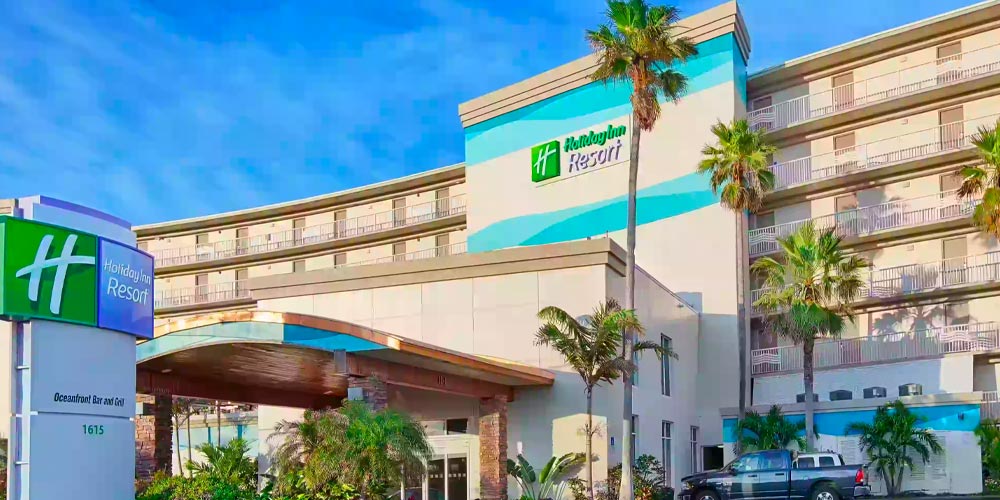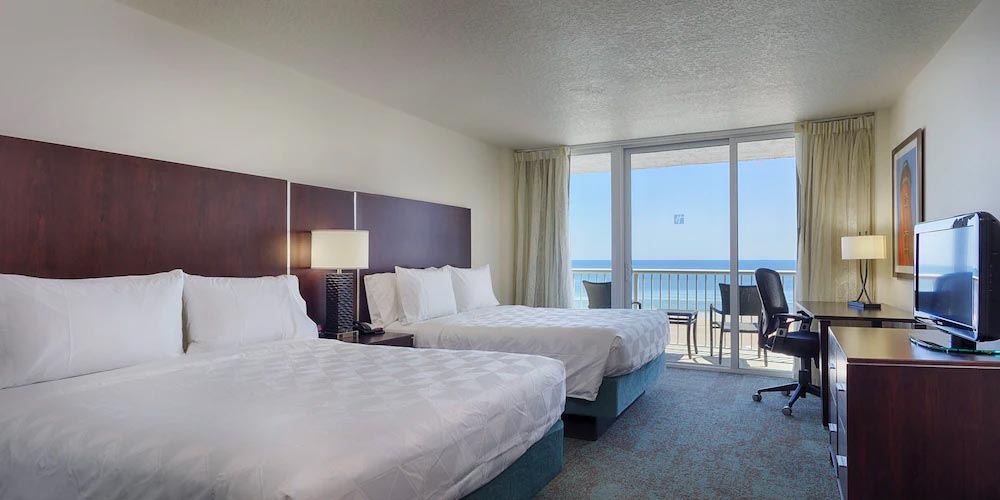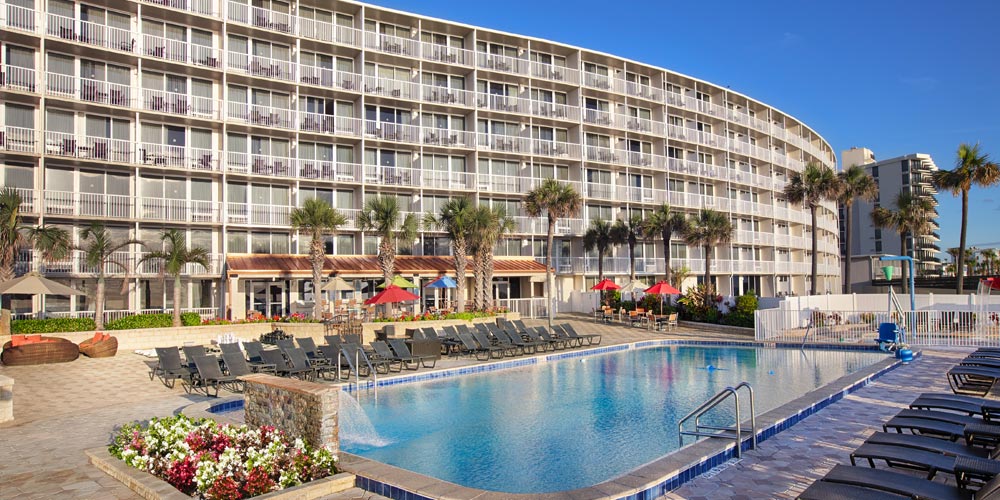 Holiday Day Inn Oceanside (Nestled at the epicenter of the World's Most Famous Beach, the Holiday Inn Resort Daytona Beach Oceanfront stands tall, offering a haven of relaxation and adventure. This oceanfront gem promises vacationers an unparalleled experience, boasting expansive room options, each adorned with private balconies or patios that unveil breathtaking ocean views and captivating sunrises.
Indulge your taste buds with delightful offerings, whether it's breakfast, lunch, dinner, or a refreshing beverage, at our full-service Restaurant and Lounge. With indoor and outdoor seating that overlooks the sprawling pool deck and the mesmerizing Atlantic Ocean, every meal becomes an experience in itself. And here's the icing on the cake, according to our pals at StudentEscape: the pool boasts a comforting warmth!
5 Nights/6 days starting at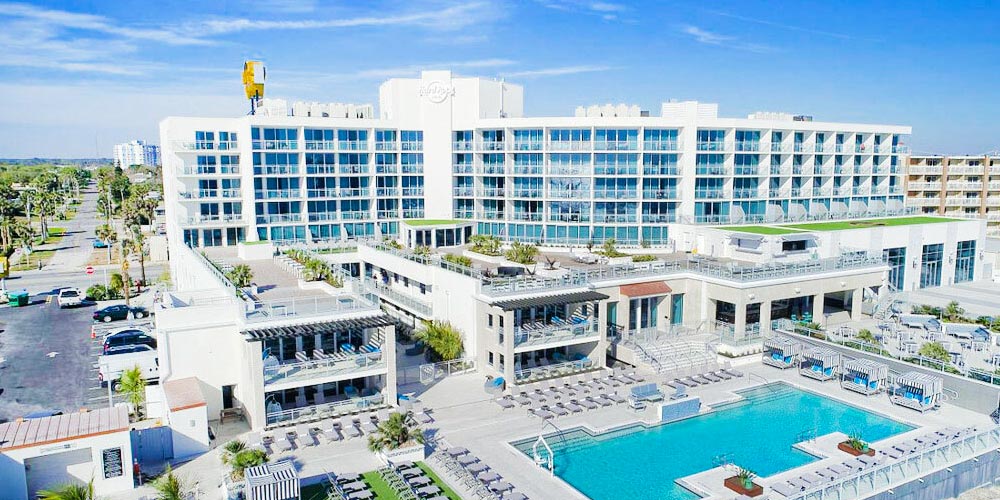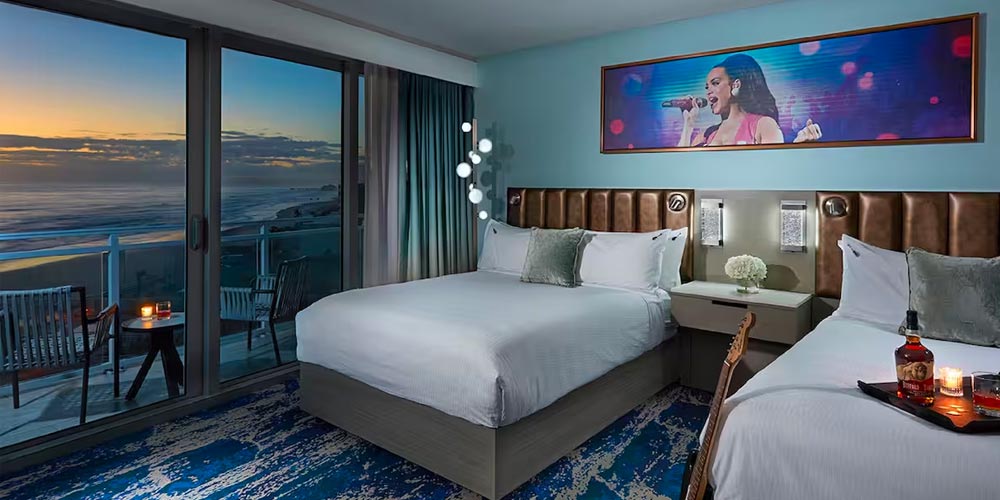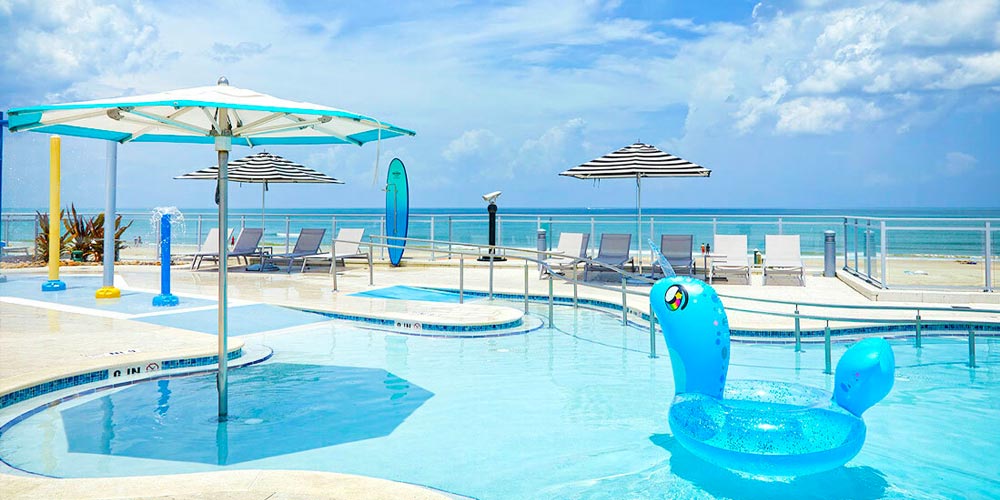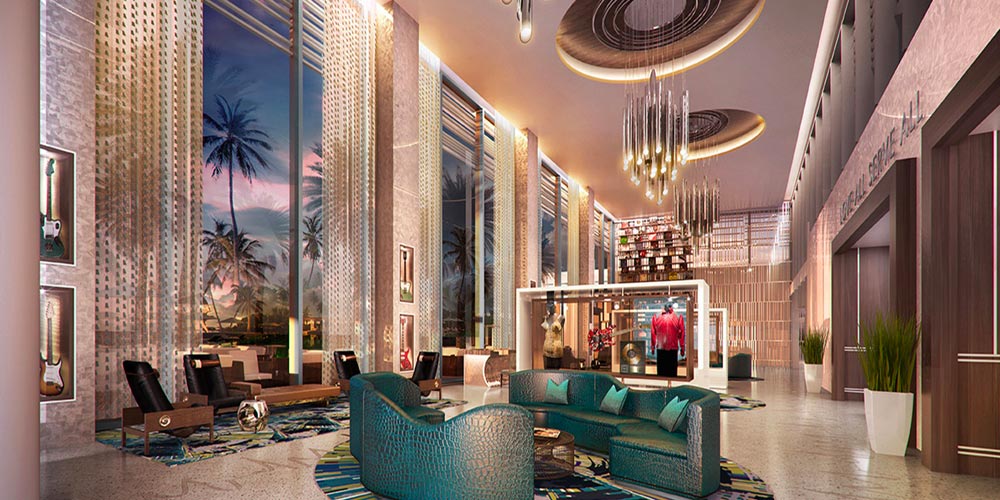 Hard Rock Hotel - Daytona Beach
Prepare to be captivated by breathtaking panoramic ocean views, iconic amenities, and contemporary opulence that await you at the Hard Rock Hotel Daytona Beach. Your experience will be nothing short of extraordinary as you embrace the front-row privilege of one of America's most renowned beaches. Immerse yourself in the warm embrace of the Florida sun at our inviting oceanfront pool or indulge in a delectable meal at our world-famous restaurant. This is your opportunity to live life to the fullest, all while embracing the quintessential Hard Rock vibe. Get ready, because this is not just a hotel—it's Daytona Beach Spring Break's ultimate haven, and it's bound to leave an indelible mark on your memory.
5 Nights/6 days starting at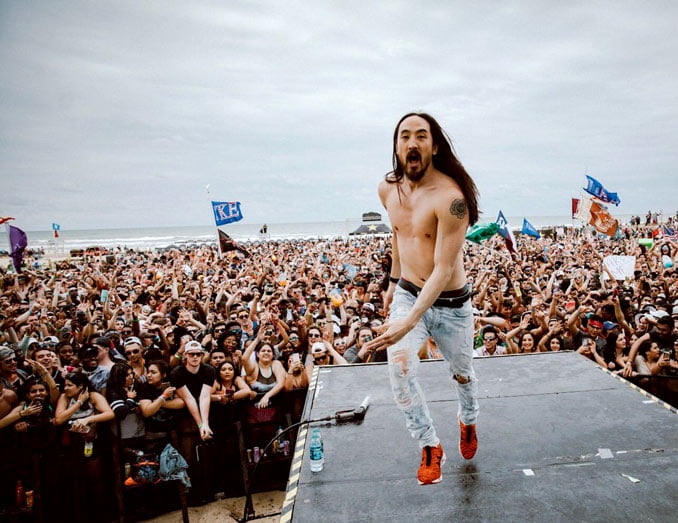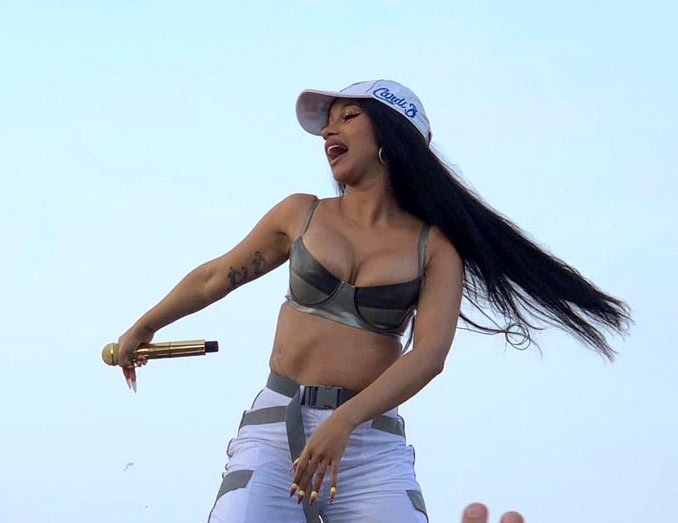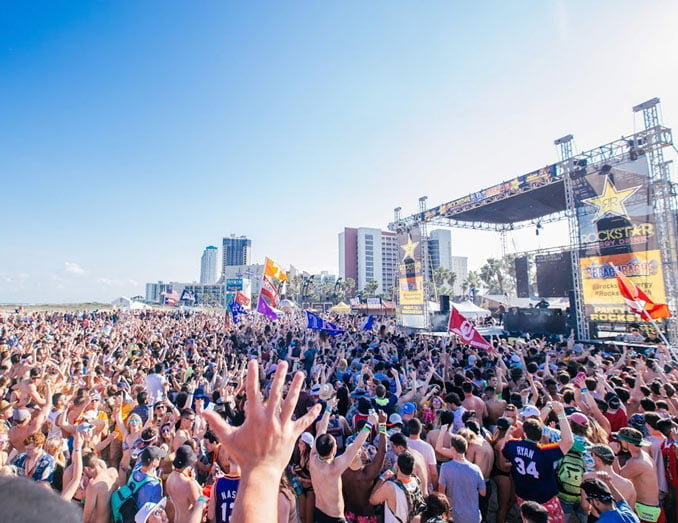 Get ready for an unforgettable Daytona Beach Spring Break! Get hyped for non-stop action at the most epic Spring Break events and concerts. Spring Break in Daytona Beach is calling your name – get ready to make memories that will last a lifetime!